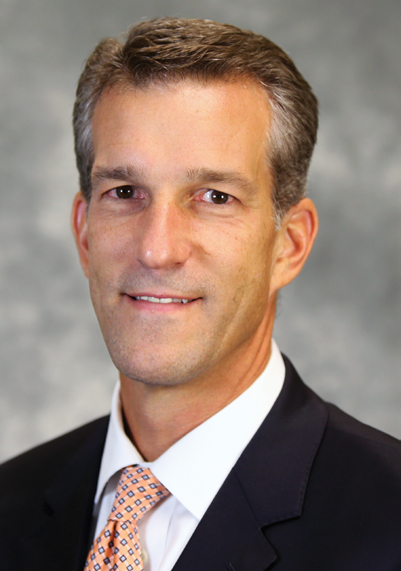 Dear Cavalier Fan,
As we turn the page to 2020 and look back at 2019, we have much to be thankful for and to celebrate. Due to your generosity and that of thousands of Cavalier fans across the country, we achieved our highest fundraising year in history and grew our membership base to over 11,000 strong. Thank you for your loyal support!
Counting gift commitments in all areas – Annual Fund, facilities, endowment, operational and future support – our fundraising total exceeded $60 million.
This was the first time our Annual Fund surpassed the $18 million mark – reaching $18.4 million.
Commitments to the Master Plan since the campaign was launched in September 2018 have reached $30 million.
An $8 million project to expand the basketball weight room to create a basketball performance center for the men's and women's teams was fully committed over the summer.
Several new bicentennial endowed scholarships were created, taking advantage of the University's matching fund opportunity to maximize scholarship support.
Growing the number of donors from 9,000 in 2018 to over 11,000 (highest in history) is significant as we continue to work to expand the base of support for Virginia Athletics.
Thank you for making 2019 a year to remember both in competition and by backing that success with record-breaking fundraising support.
The Virginia Athletics Master Plan continues to move forward. Construction of the two natural grass practice fields for football and additional parking is underway. This first phase will be completed by August so the football program will be able to use the practice fields for fall camp. You can visit VirginiaSportsMP.com for more information. This year will be an important year to accelerate gift commitments to the project so we can complete each stage on schedule. We need your support!
With your help in 2019 we were able to pay the University $20 million for student-athlete scholarships. These scholarships were made possible by the Annual Fund and endowment distributions and their cost will increase to over $21 million in 2020. The Annual Fund is the primary source of scholarship funding and will need to continue to grow to keep up with rising scholarship costs. To support these rising costs, this year marks the first time since 2006 that our giving levels have increased. We realize that this may create additional financial burdens on some of our donors, which is why the Board had delayed any increase as long as possible, despite facing annual tuition increases. If you have any questions as you consider your commitment for 2020, please don't hesitate to contact a member of our staff.
Thank you for your passion and support in 2019. We hope we can count on your contribution again this year.
Best regards,
Dirk P. Katstra
Executive Director
2020 BOARD OF TRUSTEES
Officers
President
Juliana Schulte O'Reilly, McLean, Va.
Vice President
Franklin S. Edmonds Jr., Charlottesville, Va.
Secretary-Treasurer
Dirk P. Katstra, Charlottesville, Va.
Immediate Past President
Alan A. McClure, Atlanta, Ga.
Trustees
Mia M. Bass, Alexandria, Va.
Charles R. Birdsong, Suffolk, Va.
Marvin P. Bush, Arlington, Va.
W. Heywood Fralin, Roanoke, Va.
Edmund F. Garno III, Haverford, Pa.
Michael S. Geismar, Charlottesville, Va.
Marvin W. Gilliam Jr., Bristol, Va.
Raleigh Anne Gray, Charlotte, N.C.
Christopher A. Harrison, Washington, D.C.
Yusef D. Jackson, Chicago, Ill.
Mark M. Luellen, Charlottesville, Va.
T. Douglas McQuade, Roanoke, Va.
Herman Moore, Lake Orion, Mi.
Barry L. Parkhill, Keswick, Va.
Andrew S. Peskin, Manakin Sabot, Va.
Rachel Ward Sheridan, McLean, Va.
Cynthia Brinker Simmons, Dallas, Tx.
Anne Carter Smith, Charlotte, N.C.
A. Wellford Tabor, Charlotte, N.C.
Carla G. Williams, Charlottesville, Va.
Mission Statement
The Virginia Athletics Foundation, through its fundraising efforts, strives to support a preeminent intercollegiate athletics program at the University of Virginia by providing student-athletes the opportunity to achieve academic and athletic excellence.
Virginia Athletics Foundation
P.O. Box 400833
Charlottesville, VA 22904-4833
(434) 982-5555 | (800) 626-8723
(434) 982-5025 FAX
www.VirginiaAthleticsFoundation.com