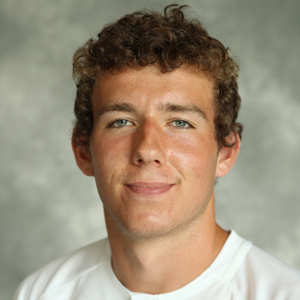 Joe Bell — Soccer
After starting 22 of 24 matches for Virginia, tallying seven goals and four assists, and scoring three goals in the NCAA Tournament, the accolades flooded in for the third-year midfielder from Wanaka, New Zealand.
Bell was named to the United Soccer Coaches All-America first team, awarded the ACC Midfielder of the Year, and hailed as the United Soccer Coaches Scholar Player of the Year and a first-team Scholar All-American. The Cavaliers' co-captain announced his decision to turn professional and is expected to sign with a professional soccer club in Norway.
Jordan Mack — Football
The fourth-year linebacker earned the ACC's Jim Tatum Award, given annually to the top senior student-athlete in football.
On the field, Mack tallied 69 tackles and a team-high 7.5 sacks en route to third-team All-ACC accolades. As a student, the Lithonia, Ga., product is set to graduate with a degree in education with an emphasis on youth and social innovation. Mack also regularly volunteers at the Kindness Café + Play and the Boys & Girls Club.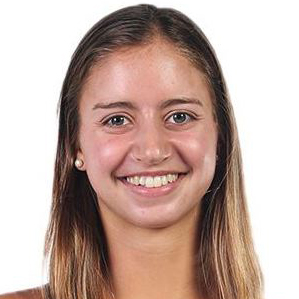 Kate Douglass — Swimming
The first-year set a UVA long-course record in the 50-meter freestyle with a time of 25.18 in a meet against Auburn Jan. 4. Douglass' wins in the 50-meter freestyle, 100-yard individual medley and 100-yard freestyle were enough to nab her third ACC Swimmer of the Week honor this season.
As of mid-January, the Pelham, N.Y., native held the fastest time nationally in the 200-yard breaststroke (2:06.19). She also ranked second in the 200-yard individual medley (1:52.84), and fourth in the 50-yard freestyle (21.53) and 100-yard butterfly (50.30).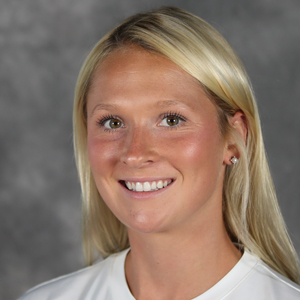 Meghan McCool — Soccer
The fourth-year forward and Glenside, Pa., native earned third-team All-America honors from the United Soccer Coaches, and was a first-team All-ACC selection and Scholar All-American.
The team captain tied for the ACC lead with 15 goals, including six game-winners. In the classroom, she held a 3.5 GPA while majoring in American Studies with a minor in health and well-being.