getting to know:
Redshirt Second-Year Wrestler Quinn Miller
To say heavyweight Quinn Miller is en route to an outstanding season would be an understatement.
A redshirt second-year, Miller had compiled a 15-3 record through Jan. 21. Last season he was 5-4 when he was sidelined with an injury.
At the Franklin & Marshall Open Jan. 4, Miller placed first with three wins by fall and two decisions. Miller wasted a minimal amount of time in pinning his three opponents (a combined time of 6:27). In the finals, he posted a 6-1 decision over Navy's Jonathan Birchmeier.
Then, at the Virginia Duals Jan. 11 at the Hampton Coliseum, Miller went undefeated. In the semifinals, he recorded a major decision (15-1) over Old Dominion's Jacob Bullock and in the finals he edged Rider's Ryan Cloud (1-0), though UVA lost the team title.
My advice to student-athletes is: Trust in the process. We have a ton of resources here. Capitalize on as many as you can. Our coaches brought us here for a reason.
The best thing about UVA is: The people. Everyone here is amazing. There are great people with whom you can surround yourself.
Why I chose UVA: They took a chance on me. I had a lot of football recruiting options, but they backed off. Our head coach, Steve Garland, saw me at a tournament in Virginia Beach. Since they took a chance on me, I'm running with it.
What I like the most about wrestling: How hard it is. I love coming into practice in the morning. That's the hardest thing we do. Everything else is pretty easy.
Please describe your on-the-mat mentality: In my preseason meeting with my coaches we decided on the phrase "controlled chaos." That's where I go before my matches.
The highlight of my athletic career: Last year I wrestled against the No. 8 wrestler who was from Missouri and I tore an ACL yet I came back to win the match.
The most important thing I've learned from wrestling: Just keep gelling. It doesn't really matter how tired or sore you are. Nobody feels sorry for you. Get up in the morning and go.
My dream vacation would be: To go hiking anywhere.
— Mike Scandura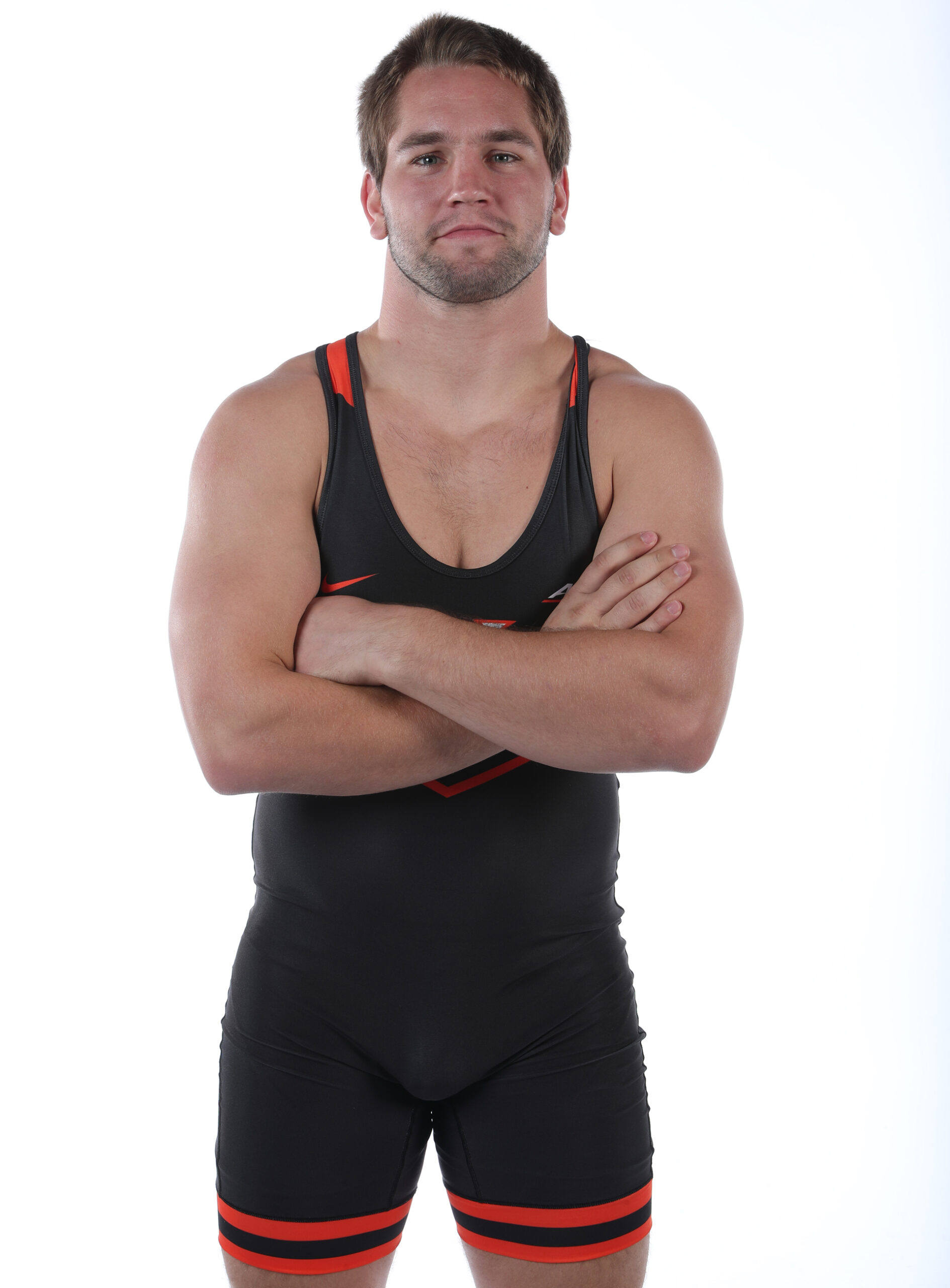 What/Who Is Your Favorite
… TV show? "Dexter"
… movie? "Lilo and Stitch"
… actor and actress? Jason Statham and Cameron Diaz
… place in Charlottesville? Any teammate's apartment building or house where we hang out and play games.
… musician/band? Tim McGraw
… pro sports team? Green Bay Packers
… food? A good steak with mashed potatoes and broccoli
… UVA class? Sign Language
… sport (other than wrestling)? Football
… person in history? George Washington
… pre-game ritual? After getting warm, I pace back and forth and thank God for allowing me to be on this team and do what I do.