cavalier profile
Cato
Geusgens
Second-Year
Field Hockey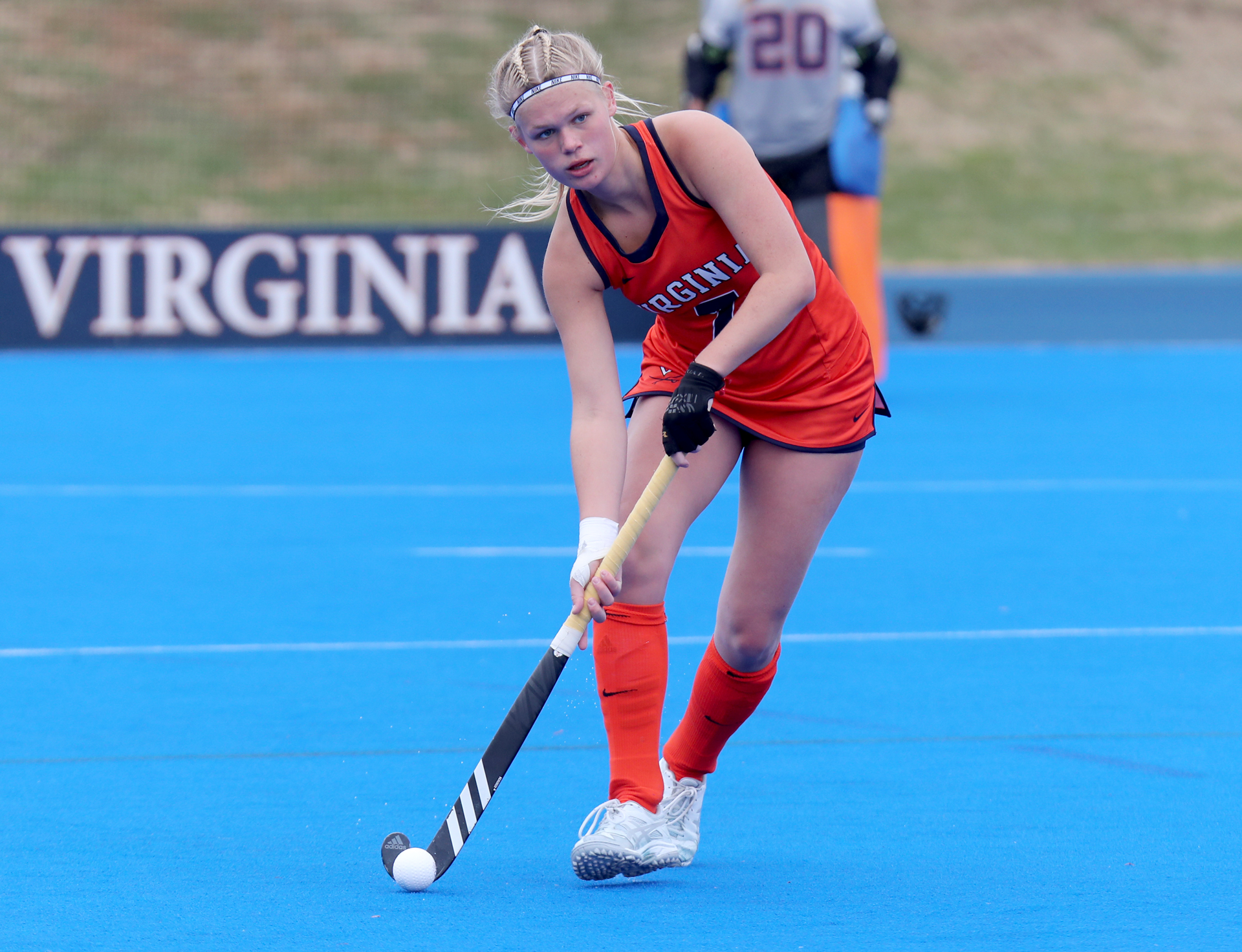 By Melissa Dudek • Photo by Matt Riley
"Consistency" is the first word that comes to Virginia field hockey head coach Michele Madison's mind when describing Cato Geusgens.
In her rookie season with the Virginia field hockey team, Geusgens proved herself to be consistent on both ends of the field. Offensively, she led the team with eight goals and tallied 17 points during the Cavaliers' march to the national semifinals of the 2019 NCAA Tournament. However, the native of the Netherlands' defense truly set her apart. Playing the pivotal role of sweeper (the position right in front of the goalie and the last line of defense), she helped the squad tally seven shutouts.
She was also lauded as both the ACC Defensive Player of the Week and the Synapse Sports NCAA Division I National Rookie of the Week in mid-October after helping Virginia limit Louisville to just one goal and four shots on goal in a crucial 2-1 win. Two days later, Geusgens and the Hoos managed to pull off a true rarity in the sport in a game at Miami (Ohio) with the defense holding the RedHawks to zero shots and zero penalty corners.
"She always plays exactly the same and is very consistent with everything she does," Madison said. "It was her composure that allowed her to come in and to play in the last-man and cover role."
Geusgens was also a consistent presence in the lineup, appearing in all 23 games and playing nearly every minute of those contests. The quantity of that experience translated to the opportunity for quality evolution in her game.
"Over the course of the season, there was growth in the way that she played with [All-Americans] Rachel Robinson and Amber Ezechiels, the other members of the backfield," Madison said. "This year, I expect to see that same consistency and would also expect to see her step up and interchange more with Rachel to share that workload, work rate and volume."
Both Robinson, a fourth-year, and Ezechiels, a third-year, as well as third-year goalkeeper Lauren Hausheer are back this season, giving the Cavaliers an experienced defense, anchored by the consistency of Geusgens.