VAF News & Notables February 2020
VAF Welcomes New 2020 Board Members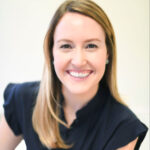 Raleigh Anne Gray (CLAS '07) leads original content for Athlete Exchange (AX), a Wasserman company. In her role, she supports the digital growth of nearly 2,000 athletes who span the globe and sports. She is also the founder of Must Love Sports, an organization that empowers industry professionals to embrace change by connecting and collaborating at various events across the sports calendar.
Prior to the above, Gray served as the Senior Director of Business Development and Partnerships at The Players' Tribune in New York City, and spent five years at Twitter in San Francisco where she ended her tenure at the company as the Director of Live Content. She started her career in digital and brand marketing at ESPN, also in New York City.
When she is not attending sporting events or traveling to tell her athletes stories, Gray enjoys hosting friends in the home she's made with her husband, John Gray, since she relocated to Charlotte in the Fall of 2018.
In addition to serving as a trustee of the Virginia Athletics Foundation, she is a member of the Jefferson Trust at the University of Virginia as well as the National Advisory Council for Harpeth Hall, her college preparatory school in Nashville, Tennessee. Additionally, she is a member of the Board of Directors of Sports Biz Camps, a non-profit with the mission of translating education about the sports industry into opportunity for high school students across the United States.
While an undergraduate, Gray was the Chair of the University Judiciary Committee (UJC), a guide in the University Guide Service (UGS), a member of Kappa Alpha Theta and an active participant in class giving as well as Madison House. Gray also holds an M.B.A. from Vanderbilt's Owen Graduate School of Management.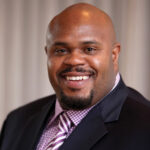 Christopher Allen Harrison began his career at The C.A. Harrison Companies, LLC in 1998 while still playing professional football in the NFL. He began a full-time real estate development career in 2000 after retiring from the NFL. Since then, he has provided development oversight and overall leadership for more than 30 projects over the past 20 years.
Mr. Harrison's planning, development, financial management and implementation expertise has guided the C.A. Harrison Companies through one of the toughest real estate markets in modern history. His focus on historical and adaptive reused projects has allowed him to carve out a niche market in the highly competitive commercial real estate industry.
Mr. Harrison participates in numerous charitable and community activities. He is a member of the Board of Directors for the Military Bowl played annually in Annapolis, MD. He is the former Chairman of the Board for the James Farrior Foundation. In addition, he provides Pro Bono Development Services to Washington, DC, tenant associations who are looking to acquire the buildings they currently occupy.
Mr. Harrison holds a Bachelor of Science degree in Commerce from the University of Virginia and a Master of Education from The University of Virginia. He and his wife Tenisha have two children, daughters McKenzie and Blake.
VAF Staff Update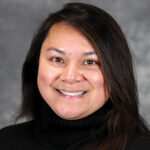 Lesley Hicks joined the Virginia Athletics Foundation in January 2020. She serves as a receptionist and is a member of the administrative support team, working with the front office staff. Lesley's responsibilities include assisting with donor database management and administering the Car Dealer program.
Lesley graduated from the University of Virginia in 2002 with a bachelor's degree in Psychology from the College of Arts & Sciences. While a student at UVA, she was a member of the women's club lacrosse team and the Chi Omega Fraternity.
She began her professional career at WorldStrides as an account manager. Lesley then spent 14+ years in the insurance industry. She worked at State Farm as an auto claims representative, claims training instructor, and claims training analyst.
Lesley is married to Joseph Hicks. The couple has one daughter, Sophie.
Members Of The Game
Men's Basketball 2019-20
11/10/2019 — James Madison
The Carr Family — Mount Sidney, VA
11/16/2019 — Columbia
Amy Buchanan — Dillsboro, NC
11/19/2019 — Vermont
Josh Nowocin — Roanoke, VA
11/27/2019 — Maine
Bryan Carter — Yorktown, VA
12/8/2019 — UNC
Michele Fry — Woodbridge, VA
12/18/2019 — Stony Brook
Raymond Clark — Waynesboro, VA
12/22/2019 — South Carolina
Craig & Michelle Vachris — Cranbury, NJ
12/29/2019 — Navy
Allen Chipley — Lynchburg, VA
1/4/2020 — Virginia Tech
Tommy & Hannah Bishop — Blacksburg, VA
1/11/2020 — Syracuse
David Rathburn — Keswick, VA
1/20/2020 — NC State
Tim Beeghly — Charlottesville, VA
1/28/2020 — Florida State
Tom & Mary Edwards — Norfolk, VA
compliance corner
State Wagering and NCAA Rules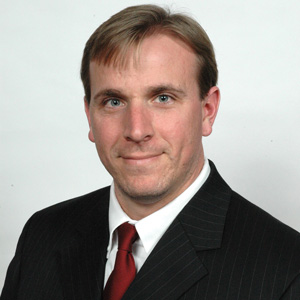 Eric Baumgartner,
Associate Athletics
Director for Compliance
     You may have heard or read that the Virginia General Assembly proposed multiple wagering bills for the Commonwealth of Virginia. Included in all but one of those bills is legislation to adopt sports betting on collegiate and professional sports. If these sports wagering bills are adopted and include wagering on college sports, UVA believes the risk to student-athlete well-being and the integrity of competition outweighs the benefits of adopting their legalization.
      Even if college sports are excluded from the Commonwealth of Virginia bills, the NCAA membership has adopted specific rules prohibiting athletics department staff members and student-athletes from engaging in gambling activities on intercollegiate, amateur and professional sports in which the NCAA conducts championships (e.g., football, basketball, etc.). The NCAA's motto for this gambling prohibition is "Don't Bet On It."
      NCAA member colleges and universities, including UVA, have defined sports wagering as putting something of value at risk (such as an entry fee) with the opportunity to win something in return. Because of this, student-athletes, coaches and administrators may not participate in competitions (e.g., pick-em's, office pools, brackets, etc.) or activities where there is both a required entry fee and an opportunity to win a prize.
      Sports wagering threatens the well-being of student-athletes and the integrity of the game. Student-athletes who gamble are breaking the NCAA bylaws and jeopardizing their eligibility. The NCAA believes sports should be appreciated for the benefits of participating or watching, and not be influenced by the amount of money that can be won or lost depending on the outcome of the games.
Your donation to the Virginia Athletics Foundation, no matter how big or small, is significant to the Virginia Athletics program. To make your pledge or donation, visit VirginiaAthleticsFoundation.com or call (800) 626-8723.