Cavalier Corner Fan Shop
Virginia TV Covers
3201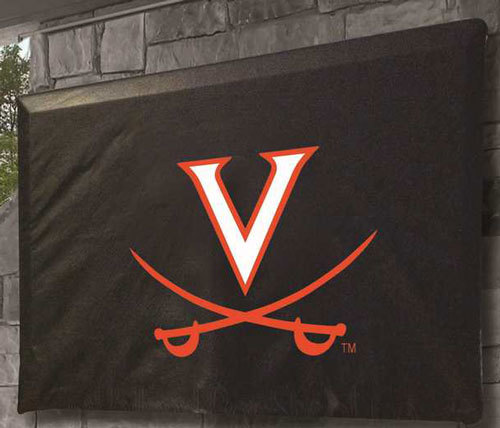 Available in 4 Sizes!

This Virginia TV Cover is hand-made in the USA using the finest commercial grade vinyl and utilizing a step-by-step screen print process to give you the most detailed logo possible. UV resistant inks are used to ensure exceptional durability to direct sun exposure.
Spandex-like material wraps around the back of the TV, keeping moisture out while allowing heat out and helping to prevent overheating.
Back opening allows a fit on any wall mount, and bungee allows cover to be cinched down securely.
Cover also contains a pocket for remote control storage.
This product is Officially Licensed, so you can show your Cavalier pride while protecting your TV from the elements of nature.
Four sizes available:
30" (Fits sizes 30-36") - $99.95

40" (Fits sizes 40-46") - $109.95

50" (Fits sizes 50-56") - $119.95

60" (Fits sizes 60-65") - $129.95
TV Covers are made to order and may require 7-10 business days processing time.
They are shipped directly from the manufacturer.
Returns not related to damage may incur restocking fee.
SHIPS FOR JUST $10 • Delivery area limited to continental U.S.
Size:
30" (0) 40" (0) 50" (0) 60" (0)