Cavalier Corner Fan Shop
Virginia Cavalier Rug/Mat: 4 Sizes Available!
3251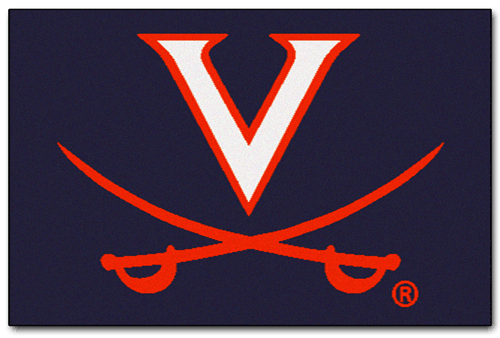 Get a Virginia Cavalier accent rug for your home or office!

Made in U.S.A. 100% nylon carpet and non-skid Duragon® latex backing.
Machine washable. Officially licensed. Chromojet painted in true Cavalier colors.
Four sizes available:
Starter (20"x30") - $23.95
All Star (34"x44.5") - $48.95
Tailgater (5'x6') - $139.95
UltiMat (5'x8') - $179.95
Delivery area limited to continental U.S.
Item is made-to-order and ships direct from the manufacturer.
Returns accepted only in event of manufacturing defect or shipping error.
UPC:1944, 1943, 1937, 1936
Coman:3251 thru 3254
Select a size:
Starter (20"x30") (0) All Star (34"x44.5") (0) Tailgater (5'x6') (+$10 S&H) (10) UltiMat (5'x8') (+$12 S&H) (12)