Cavalier Corner Fan Shop
Virginia Cavalier Golf Ball Repair Tool & Marker Set
3212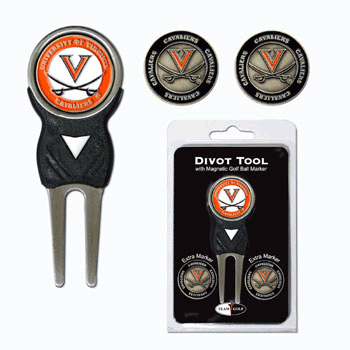 The patent pending CVX® ball mark repair tool utilizes a 19º angle and convex curve to promote the correct forward motion to properly repair ball marks. The repair tool is ergonomically designed for comfortable and secure finger and thumb placement.
The CVX® ball mark repair tool also features a magnetic front for two interchangeable ball markers embellished with the UVA trademark.
Ships direct from manufacturer.
Returns allowed only in case of manufacturer defect or shipping error.