Cavalier Corner Fan Shop
Customized Virginia Locker Room Jersey Print
3313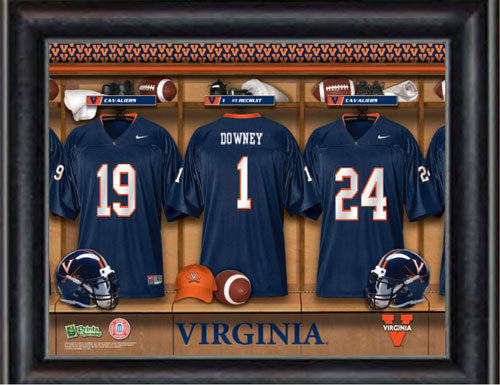 YOUR NAME (up to 12 characters) on a Virginia football jersey in this personalized locker room print. These clever prints look great in your home or office and make excellent gifts!
Available in Standard or Deluxe option:
Standard Option includes: 11x14 custom print framed in a 13x16 MDF frame with styrene protection. ($47.95)
Deluxe Option includes: 13x16 custom print with digital matting framed in a black 15x18 frame with glass protection. ($59.95)
Print is shipped directly from the manufacturer usually within 1-2 weeks.
Personalized items are non-returnable. Delivery area limited to continental U.S.
FREE SHIPPING!
Select Size Option:
Standard 11x13 (0) Deluxe 13x16 (0)